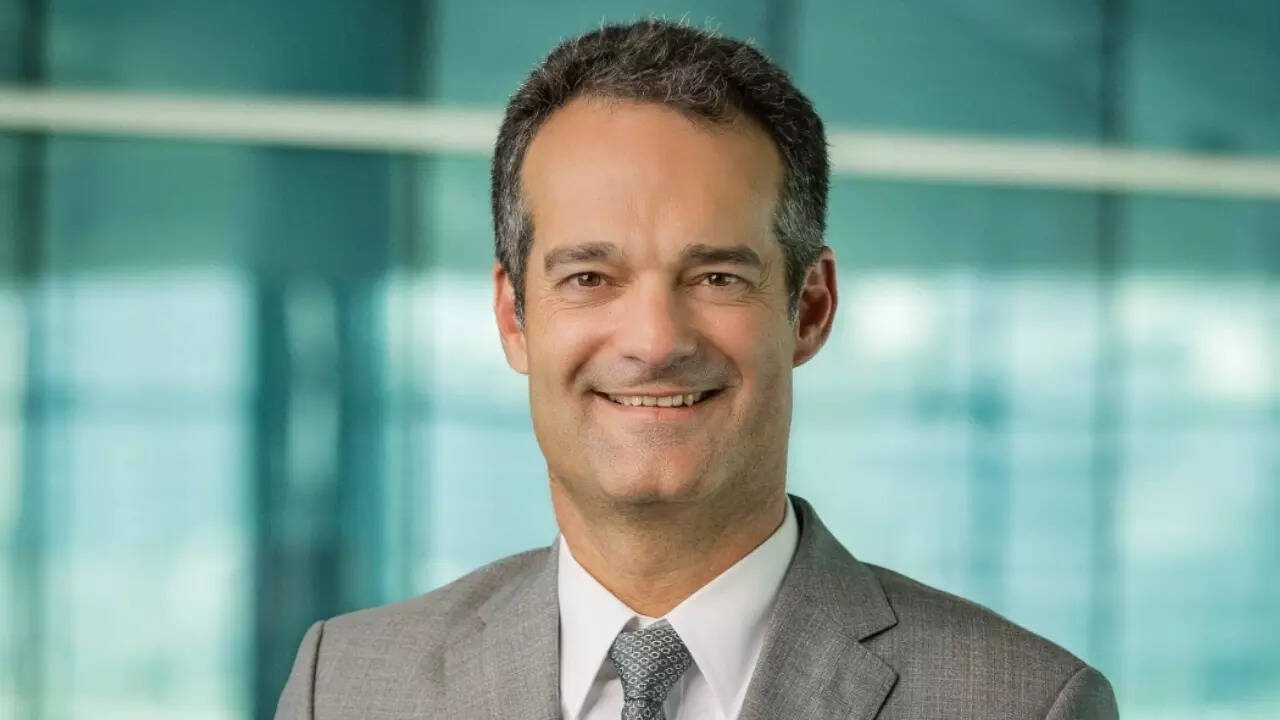 NEW DELHI: Abu Dhabi-based Etihad will expand services to India, which it describes as one of its biggest markets. Unlike other bilateral-constrained emirates or countries, Abu Dhabi is yet to use about 10,000 of its weekly entitlement of 50,000 seats to India. It will deploy more flights to 10 cities here over the next one to three years, said Antonoaldo Neves, who took over as Etihad Aviation Group CEO last October when the emirate transferred its ownership to wealth fund ADQ.
The Salvador-born Neves also does not see the upcoming
Tata Group
Air India or IndiGo as "threats". "The Indian market is big enough for all of us. What is a challenge to the industry is not competition but unavailability of aircraft and trained personnel (something being witnessed majorly post Covid)," said Neves who was previously CEO of Portugal's TAP; president of Brazil's Azul Airlines and a partner at McKinsey.
Before the pandemic, Etihad used to have a fleet of 100 planes and operated 160 weekly flights to India. During Covid it had to downsize and currently has 70 aircraft, with this number going to rise to 80 before the year-end. "We now operate more flights to India than before at 180 weekly, along with Air Arabia Abu Dhabi that is owned by us. We still have about 10,000 weekly seats available and are mounting flights like adding flights to Delhi and Mumbai and starting new ones to Kolkata. The growth here will continue as we will use up our bilaterals in the next one to three years," he said.
Etihad, which burnt its fingers in India by investing about $530 million in Jet Airways and its frequent flyer programme a decade back, has no plans of picking up stake in another airline here as of now. "For the moment the focus is on responsible organic growth and to create a financially strong airline. We are inducting new aircraft. So for now investing in an Indian carrier is not being looked at. But three years down the line, who knows," Neves said.
The CEO plans to capitalise on the US pre-clearance facility at Abu Dhabi in a big way to attract Indian customers, among other things. "When you fly to the US with Etihad, your immigration and customs check happens in Abu Dhabi. You arrive in the US as a domestic traveller. This is a big plus."
The group has worked out a three-pronged plan to revamp Etihad in the next seven years. These include improving the customer experience. "We are now offering free WhatsApp to guests on our aircraft that have onboard WiFi.
Etihad is now offering one-price unlimited onboard WiFi for prices starting at $9. We are bringing back our Airbus A380 for a short period of 4-5 years in which we expect to get our new planes like Dreamliners and Airbus A350s with brand new interiors," Neves said. The other two strategies are to improve efficiencies across the board and having the "best team in the region".
Just how important the India market is for Etihad is clear from the fact that the new CEO's first media interactions have happened in the country during his ongoing visit here. "We have big plans for Etihad and our guests. Through our customer-centric approach, we will differentiate ourselves from the others."