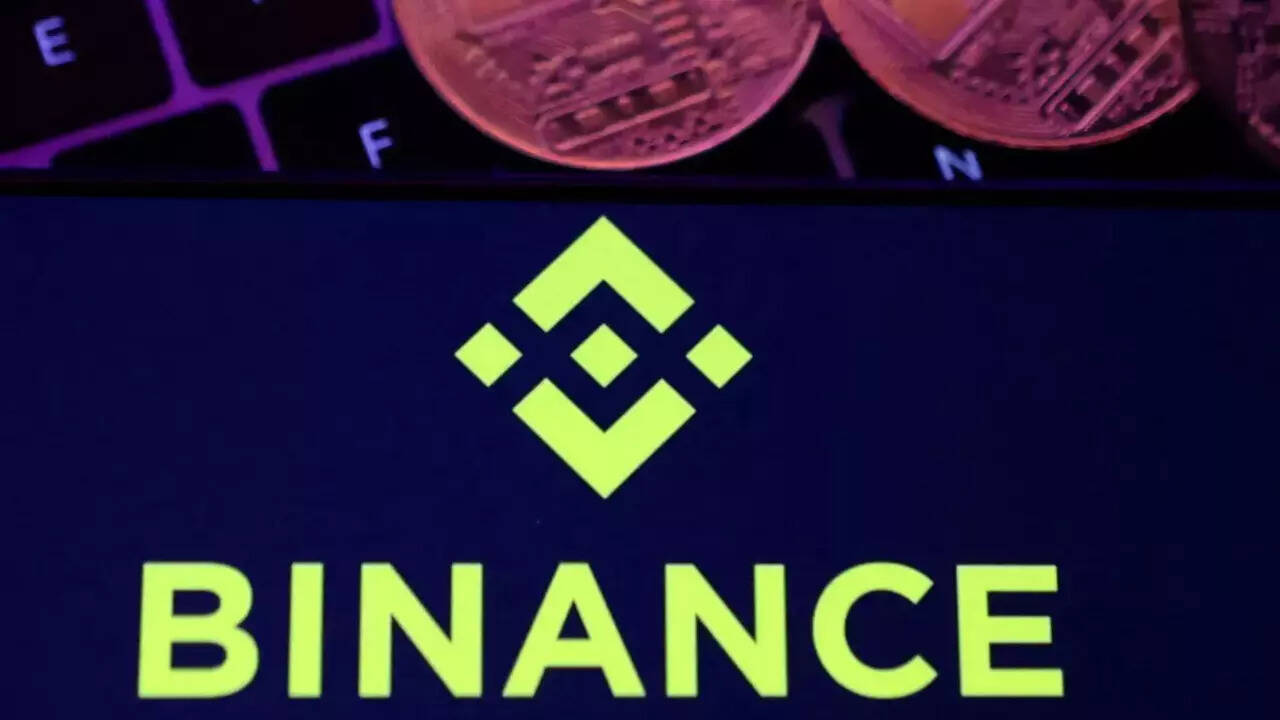 The world's biggest crypto exchange Binance and its CEO and founder Changpeng Zhao have been sued by the Commodity Futures Trading Commission (CFTC) for operating an "illegal" exchange and a "sham" compliance programme, the US regulator said on Monday.
Binance, Zhao and its former top compliance executive knowingly disregarded US commodities law "while engaging in a calculated strategy of regulatory arbitrage to their commercial benefit," the CFTC said.
From at least July 2019 to the present, Binance "offered and executed commodity derivatives transactions on behalf of US persons," in violation of US laws, the CFTC said in its complaint.
Binance's compliance programme has been "ineffective" and the firm, under the direction of Zhao, told employees and customers to circumvent compliance controls, the CFTC said, citing a number of practices first reported by Reuters in a series of investigations into the exchange last year.
The CFTC also accused Binance's former Chief Compliance Officer Samuel Lim of "aiding and abetting" Binance's violations. Lim did not immediately respond to calls and messages from Reuters.
Binance, which dominates the global digital asset sector, did not immediately respond to requests for comment.
"For years, Binance knew they were violating CFTC rules, working actively to both keep the money flowing and avoid compliance," CFTC Chairman Rostin Behnam said in a statement. "This should be a warning to anyone in the digital asset world that the CFTC will not tolerate willful avoidance of US law."
The CFTC move comes amid a wider crackdown on crypto companies by US authorities.
Reuters reported in December that the US Justice Department's had been investigating Binance since 2018 for possible money-laundering and sanctions violations. Binance has processed at least $10 billion in payments for criminals and companies seeking to evade
US sanctions, according to the Reuters reports on Binance.
Binance's
cryptocurrency
BNB, the world's fourth largest by market size, dropped around 4% on the news. Bitcoin also dipped on the news, falling as much as 5.1% on the day to a 10-day low of $26,541. It was last trading around $26,900.
Zhao, a billionaire who was born in China and moved to Canada at the age of 12, has not yet directly addressed the CFTC's allegations.
In a tweet on Monday afternoon, he wrote simply "4" – a reference to a previous post listing his "Do's and Don'ts" for 2023. The fourth item on the list was "Ignore FUD, fake news, attacks," using an acronym for "fear, uncertainty and doubt" often used in crypto in relation to news perceived as negative.
'Pirate ship'
Founded in Shanghai in 2017, Binance sits at the heart of the global crypto industry. Its core Binance.com exchange processed trades worth about $23 trillion last year, according to data provider CryptoCompare. Its trading volumes hit $34 trillion in 2021, Zhao said last year.
With a holding company based in the Cayman Islands, Binance has never revealed the location of its core exchange. The CFTC charged the holding company, along with two other Binance units.
Binance did not require its customers to submit any information verifying their identity before trading and "failed to implement basic compliance procedures designed to prevent and detect terrorist financing and money laundering," it alleged.
The CFTC's complaint detailed Binance's efforts to retain US customers even after the company, in partnership with a purportedly independent American firm, launched a US exchange in 2019 that would serve American customers in compliance with US regulations.
Reuters previously reported that this American firm, BAM Trading, was in fact controlled by Zhao and managed by Binance as a de-facto subsidiary. The CFTC alleged that when Zhao hired BAM's first CEO, he "described Binance as a pirate ship and explained that he wished for Binance.US to be a navy boat."
VIP CUSTOMERS
Though Binance's global business publicly said at the time it was restricting US customers from trading on its platform, the CFTC alleged that Binance told its commercially valuable US-based "VIP customers" on how to evade its own compliance controls.
Lim, chief of compliance at the time, told a subordinate that such customers can use virtual private networks to circumvent Binance's IP address-based compliance control, adding that "we are not supposed to tell them that."
Zhao kept information reflecting Binance's US customer base secret from some of his senior managers, the complaint said. In October 2020, Zhao directed Binance personnel to replace the US value for some data fields in Binance's internal database with the value UNKWN, the CFTC alleged.
The complaint said that Binance had traded on its own platform through some 300 "house accounts," all directly or indirectly owned by Zhao, though the exchange had not disclosed this activity in its public terms of use or elsewhere. The house accounts were exempt from Binance's "insider trading" policy, the CFTC alleged.
A top Binance executive told the Wall Street Journal in February that the company expected to pay penalties to resolve the US investigations.
Binance was built by software engineers unfamiliar with laws and rules on bribery and corruption, money laundering and economic sanctions, Chief Strategy Officer Patrick Hillman said, adding that earlier "gaps" in its regulatory compliance had since been closed.