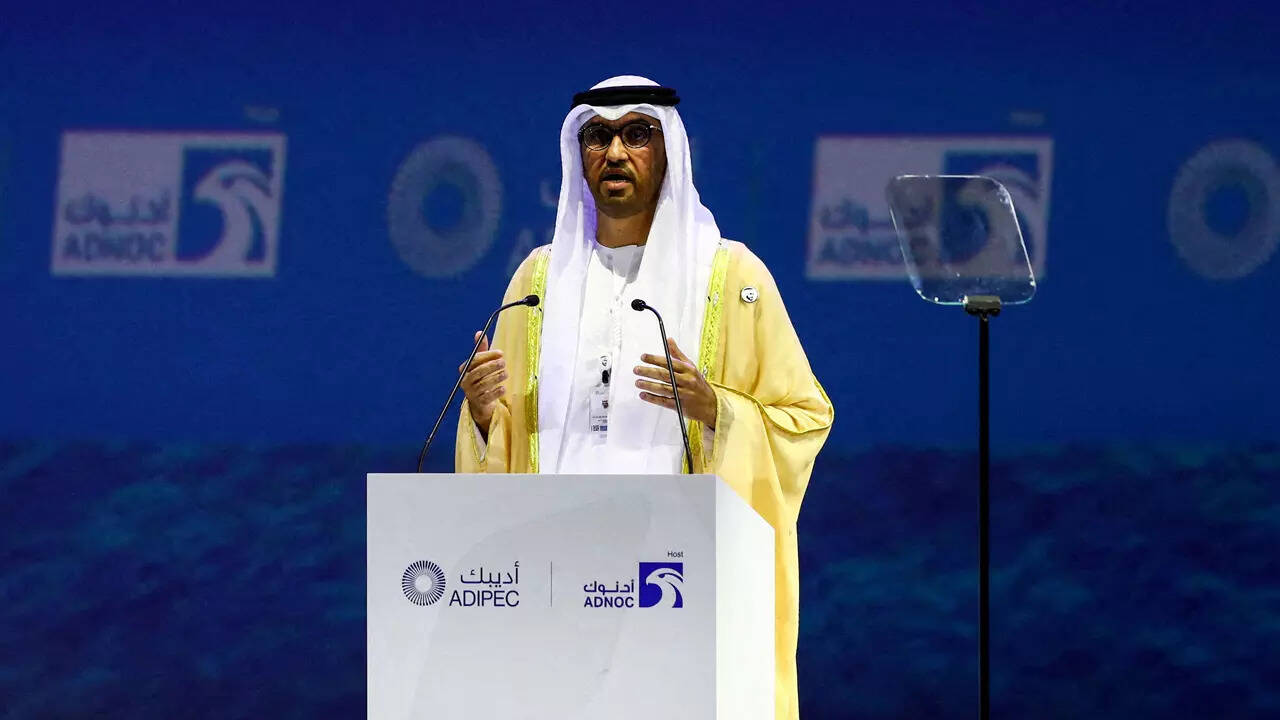 BENGALURU: India is critical to the transformational progress the world needs, Sultan Al Jaber, UAE climate envoy and designated COP28 president, said on Tuesday.
"As India's economy surges, it is dealing with the fundamental question that the whole world faces. How to adopt policies that are pro-growth and pro- climate at the same time… In short, how to hold back emissions, not progress," Jaber said at the India Energy Week conference.
Jaber's choice of India as the first stop in his "listening tour" acknowledges New Delhi's role as the voice of Global South as the G20 president and the Narendra Modi government's transition policies.
Jaber said as part of the COP28 process UAE will "actively listen to and engage with" the entire world. I am delighted that the first stop on this listening tour is this great country," he said. India is the world's largest oil consumer and UAE has emerged as a key supplier.
"Under prime minister Modi's guidance, India has emerged from the Covid pandemic stronger than before. It is the fastest growing major economy… and will soon be the third-largest in the world. This is a testament to the wisdom of India's leaders and the spirit of its people," Jaber said.
He underlined the need for oil and gas till the time a new energy system is in place and call for the need to empower the Global South, where almost 800 million people have no electricity, has to be empowered "in an inclusive energy transition".
"We must eliminate energy poverty… And we need to move from talking about goals to getting the job done," he said. "That is why we are calling for COP28 to be a COP of Action and a COP for All."
Jaber's appointment had prompted call for him to give up his role as the CEO of one of the world's largest oil companies to avoid conflict of interest.