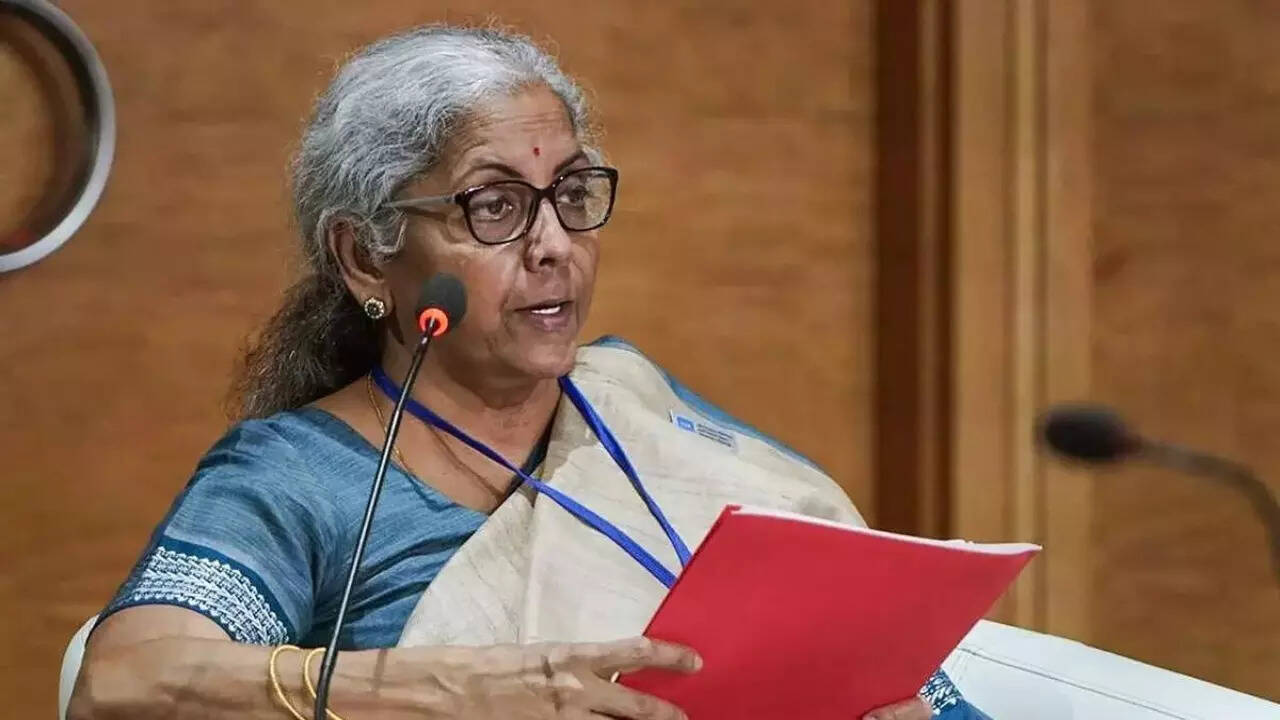 NEW DELHI: Presenting its
annual budget
to parliament on Wednesday, the government will seek to lower its fiscal deficit while offering incentives for investment and stepping up state spending to support an economy that is caught in the global slowdown.
Also See:
Budget 2023 India
Although the government faces elections in key states this year and a national vote in 2024, the
budget
is unlikely to offer major relief to households due to fiscal constraints, officials have said, while noting that the budget would focus on long-term growth.
Since taking charge in 2014, Prime Minister Narendra Modi has ramped up capital spending including on roads and energy, while wooing investors through lower tax rates and labour reforms, and offering subsidies to poor households to clinch their political support.
Finance minister Nirmala Sitharaman is widely expected to continue that policy, and announce 10% to 12% increase in budget allocations for health, education and rural projects, helped by a pick up in tax collections.
"The annual budget will continue economic reforms," said Gopal Krishna Agarwal, economic affairs spokesman of Modi's Bharatiya Janata Party.
"The easing of retail inflation, higher state spending and growing bank credit would help the economic recovery ahead of the national elections," he said.
Critics, however, say Modi's economic policies have largely benefited big companies, while putting more tax burden on middle class families, who are now facing lower growth in both real income and jobs.
A finance ministry's annual Economic Survey, released on Tuesday, forecast the economy could grow 6% to 6.8% year-on-year next fiscal year, down from 7% projected for the current year, while warning about the impact of global slowdown on exports.
"India's growth outlook seems better than in the pre-pandemic years, and the Indian economy is prepared to grow at its potential in the medium term," the report said.
International Monetary Fund has forecast India's economy would grow by 6.1% in 2023/24, slowing from 6.8% in this fiscal year.
Like many other economies, India faces a risk from the global slowdown, which would impact domestic manufacturing and exports. And higher global prices for fuel and commodities caused a surge in inflation higher, and led to higher interest rates, which has also dampened economic growth.
The Reserve Bank of India bank has raised its benchmark policy rate by 225 basis points since May 2022 to tame retail inflation – which accelerated to over 7% after a surge in food and energy prices following the Ukraine war.
Economy has slowed after growing 8.7% in 2021/22, when it was helped by economic rebound after a 6.6% contraction during the pandemic.
Worried over rising public debt, the federal government is likely to cut its fiscal deficit to between 5.8% and 5.9% of GDP in 2023/24 from the 6.4% of 2022/23, officials have said.
The government has already stopped the pandemic-era free food programme and is expected to cut subsidies for food and fertiliser by nearly $17 billion.
Sitharaman could, however, tweak tax rules including through an alteration to the structure of the capital gains tax that would encourage investment, officials said.
She is also likely to expand production linked incentives for more sectors, and new investments to meet India's net-zero carbon emissions goal by 2070, they added.
The government is expected to borrow a record 16 trillion rupees in 2023/24, according to a Reuters poll