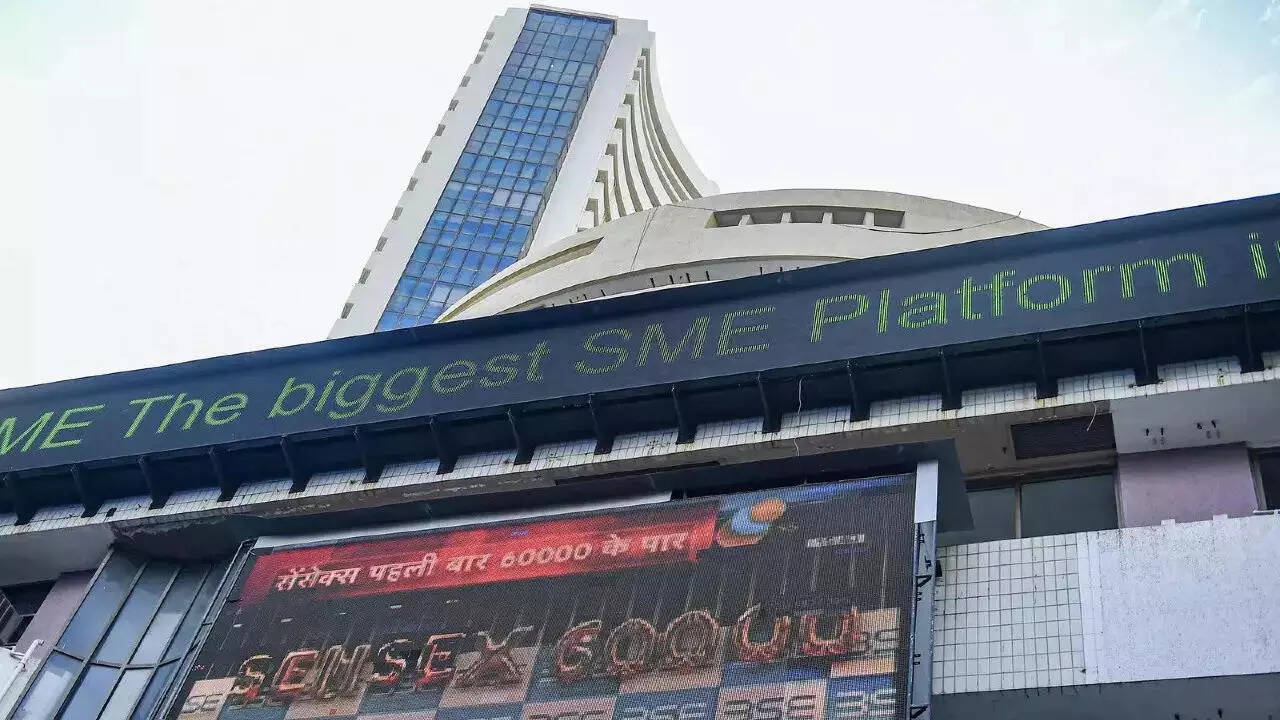 BENGALURU: India's
equity market
will rise less this year than thought a few months ago mainly due to expectations of higher interest rates, according to equity strategists polled by Reuters, who also said the chances of a correction in the near-term were low.
Against a better economic growth outlook for this year and next compared to many major rivals, the benchmark
BSE Sensex
Index gained over 4% in 2022, making it one of the best performers among peers that mostly saw double-digit losses.
But the trend reversed late last year, with the market down around 2% so far in 2023, largely unmoved by the reopening of China's economy and an improved global economic outlook.
Uncertainties over a sharp sell-off in conglomerate Adani Group shares, after a critical report by US short-seller Hindenburg Research, have contributed to capital outflows from the Mumbai market.
While investor sentiment is expected to improve over the coming months, a sharp rally appears unlikely, partly on renewed expectations of higher interest rates in India and elsewhere.
At the same time, a clear majority of analysts, 17 of 25, said the chances of a correction in the next three months were low.
"Since October, Indian equities have seen their sharpest underperformance to EM (emerging market) peers in three years. This has shrunk the valuation premium to emerging equity peers, but not enough to bring foreign investors back," said Rajat Agarwal, Asia equity strategist at Societe Generale.
"Valuations are still at the higher end of the historical range and consensus earnings expectations are quite optimistic, in our view."
The median forecast of 28 equity strategists showed the
Sensex
gaining around 5% from Wednesday's close of 59,744.98 to reach 62,610 by mid-year, a downgrade from 65,000 predicted in November. It was then expected to gain another 4% to hit 65,000 by year-end, the Feb. 10-22 poll found.
The Nifty 50 index was forecast to gain about 5.2% from Wednesday's close of 17,544.30 to 18,450 by mid-2023, and reach 19,000 by end-2023, lower than 19,500 and 20,500 predicted three months ago.
With markets now expecting most major central banks, including the US Federal Reserve and Reserve Bank of India (RBI), to hike interest rates to higher peaks than predicted just a month ago, the probability of a rate cut by year-end has declined significantly, also keeping a cap on the market.
The RBI will increase its repo rate by 25 basis points to peak at 6.75% in April and then pause until end-2023, according to economists in a separate Reuters survey, who lifted their terminal rate forecast from 6.50% in a poll just last month.
A majority of respondents to an extra question in the latest poll, 19 of 22, said allegations made against the Adani Group had little to no impact on investor confidence in Indian corporate governance.
"Foreign outflows from Indian equity markets have been small and corporate bond spreads have not widened to any degree, suggesting that investors are not especially worried about corporate risks on a systematic level," said Shilan Shah, deputy chief emerging market economist at Capital Economics.