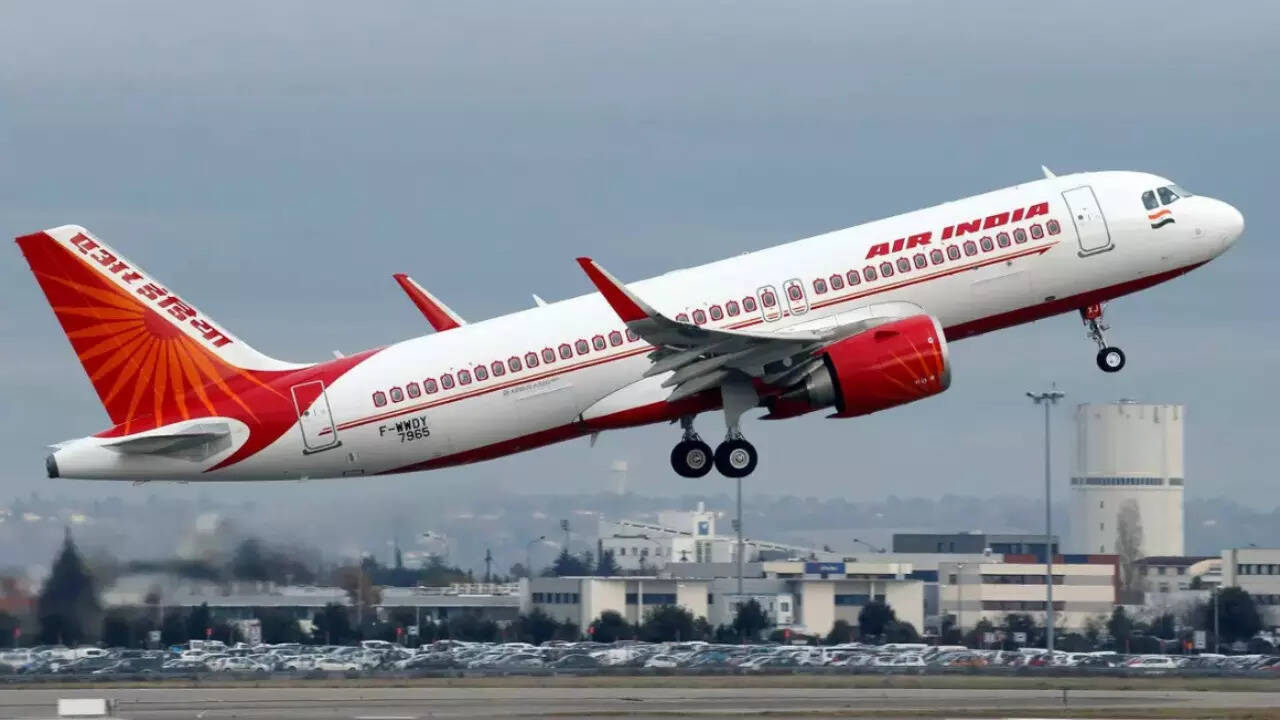 NEW DELHI: An Air India flight from Newark to Delhi was diverted to Stockholm on Wednesday due to an oil leak in one of the engines, according to a senior official. The senior DGCA official said the flight, operated with Boeing 777-300ER aircraft, had an oil leak in one of the engines.
Following the oil leak, the engine was shut down, and later the flight landed safely in Stockholm, the official added.
Around 300 passengers in the flight are fear gripped as scores of fire tenders rushed towards the flight in the Stockholm airport. The
Air India
flight started at 11.35 am from New York on February 21 ( yesterday) and was scheduled reach New Delhi today 11.35 am. There are around 45 passengers of both Telugu states in the flight, one of the passengers D Bhaskar told TOI.
The flight developed technical snag at around 12.30 in the midnight, around 5 am Indian time Wednesday. All passengers were shifted to airport lounge. Most of the passengers will miss their connecting flights from New Delhi as the authorities have not disclosed the possible departure time from Stockholm.
During the ground inspection, oil was seen coming out from the drain mast of engine two, the official said, adding that the inspection is in progress.
On Monday, an Air India flight from New York to Delhi was diverted to London due to a medical emergency.
(With inputs from PTI)